---
Absorbent materials made from 100% polypropylene

For absorption of liquids on solid ground AND on water
Light and durable

Easy to use

Reusable depending on fluid intake

L

ower disposal costs

 
O

ptimal cost-benefit ratio

The higher the weight per unit area of the material, the higher the absorption capacity.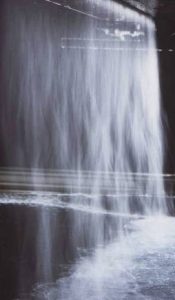 Applications
Road and water

Craft and industry

Labories and chemical plants

Transportation

Warehouse and service

Assembly work

Household and hobby
Grammage
Structure
plain or bonded, continuous or perforated

one or both sides with spunbond

one side sealed with PE with or without spunbond

low linting and soft
hydrophobic

water repellent / moisture repellent

absorbs mineral hydrocarbons containing oil

These liquids are lighter than water and immiscible with water.

Petrol, diesel, heating oil, lubricants etc.

hydrophilic / universal

water absorbent / moisture attracting

absorbs liquids of all kinds

The hydrophilic character of these substances is determined by their ability to dissolve in water.

Chemicals, alkalis, acids, blood, urine etc.

Rolls

Width from 40 cm, 80 cm to max. 1 m

Length from 40 to 44 m

On request – absorbent rolls in YELLOW or GRAY

 

Sheets / Pads


 On request – absorbent sheets in YELLOW or GRAY

 

Pillows

Dimensions 30 cm x 30 cm or 46 cm x 46 cm

Thickness approx.5 cm

On request – absorbent pillows in YELLOW or GRAY

Small Booms

Lenght 1,20 m/ 3 m

on request

Diameter ca. 8 cm

On request – absorbent snakes in YELLOW or GRAY

Big Booms

Length 3 m and 5 m/ 10 m on request


minimum quantity 1 pal./ 9 SU and 1 pal./ 3 SU




Diameter ca. 13 cm and 20 cm

On request – absorbent booms in YELLOW or GRAY

Absorption Veil

Dimensions 48 cm x 30 m

"spot-welded" nylon strap

Special forms – on request

 

Another possibility for the area-wide absorption of mineral hydrocarbons on solid ground AND water

absorbing flakes              

Roll Holder

For rolls up to 50 cm wide

Triangle construction 110 cm x 64 cm x 62 cm

Aluminum square profile with plastic connections
Downloads –  additional INFORMATION WORTH KNOWNING
Available on request –

SAFETY DATA SHEET

Always store in the original packaging in a dry place and away from direct sunlight!