Absorbents made of 100% polypropylene – melt blown
For absorption of liquids on solid ground AND on water
lightweight and durable
easy to handle

reusable, depending on the fluid intake

reusable – lower disposal costs
optimal cost-benefit ratio
The higher the basis weight of the material, the higher the Absorption capacity.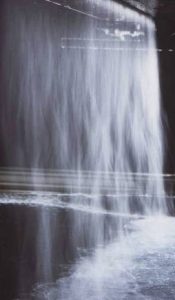 ABSORPTION CAPACITY-BUUMSORB FLEECE
Applications
Road and water
Craft and industry
Labories and chemical plants

Transportation

Warehouse and service
Assembly work
Household and hobby
Production and comprehensive Range
Grammage
from 160 g to 400 g/ m²
Structure
plain or bonded, continuous or perforated
one or both sides with spunbond
one side sealed with PE with or without spunbond
low linting and soft
hydrophobic –  water repellent

absorbs mineral hydrocarbons

hydrophilic – water absorbent

absorbs all kinds of liquids

Rolls

lidth from 40 cm, 80 cm to max. 1 m
Length from 40 to 44 m

on request

– in YELLOW or GRAY

         

Sheets

40 cm x 40 cm
50 cm x 40 cm

         

Pillows

30 cm x 30 cm
46 cm x 46 cm
thickness approx.5 cm

         

Small Booms

lenght 1,20 m
diameter ca. 8 cm

         

Hoses

length 3 m und 5 m
diameter ca. 13 cm und 20 cm

         

Absorption Veil

48 cm x 30 m
spot-welded" nylon strap

NOVELTY – Roll Holder

For rolls up to 50 cm wide
Triangle construction 110 cm x 64 cm x 62 cm
Aluminum square profile with plastic connections

 
Store in the original packaging in a dry place and away from direct sunlight.
WHICH PRODUCT IS RIGHT FOR YOUR APPLICATION?
SAFETY DATA SHEET
DIMENSIONS
STRUCTURS